Amazing of fun, fitness and community spirit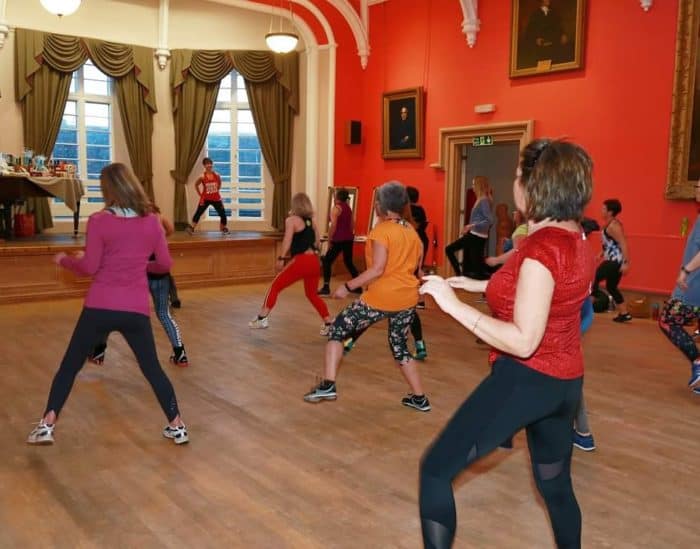 Fun night at the Zumbathon fundraiser for the Brechin Healthcare Group.   Thanks to Amanda Mottram and Lee-Ann Gunn from Zumba with Amanda and Lee-Ann,  three guest instructors all of whom demonstrated energetic enthusiasm and to Adrian Mottram of Angus Classic Interiors generously offering to match the sum raised.
Stars of the show were Chris Chittell (Eric Polard) and Lesley Dunlop (Brenda Walker) –  Emmerdale celebs who kindly gave their time and were good sports and took part in the activity.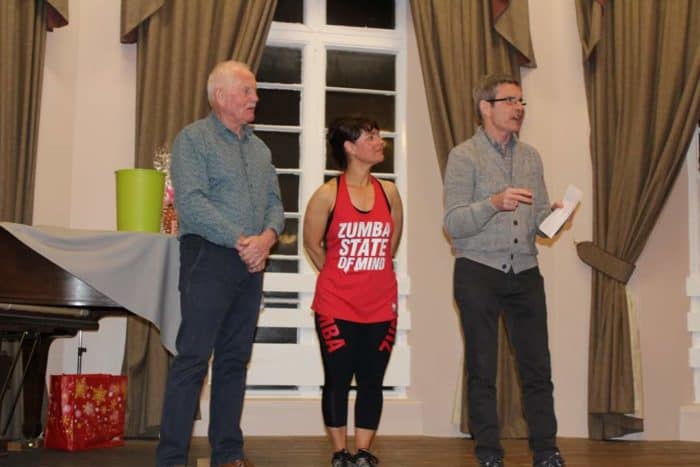 Several members of BHG attended the event and Grahame Lockhart – the Chairman of BHG gave the vote of thanks to the organisers and to all who participated.
Well done to everyone who took part!